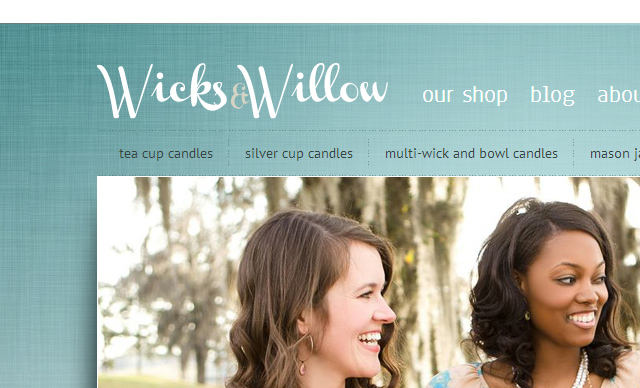 Services:
View Live Website Design: Wicksandwillow.com

Wicks and Willow is a small business created by fashionable young, business woman with an eye for creating beautiful products. The owner came to us with the ideas of creating an online boutique to showcase and sell her hand poured candles.

Not only did we supply an online shop with custom web design, but a complete brand package from logo to website! This project included designing business cards and promotional flyers.