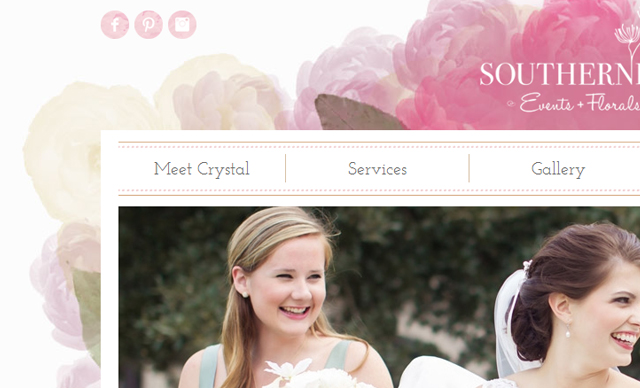 Services:
View Live Website Design:  SouthernPosies.com

Southern Posies is true southern gem located in the heart of Montgomery, Alabama offering clients exceptional event planning, floral design and wedding coordination services with charm and taste.

Southern Posies came to us with a request for web design that conveyed their image and caught the imagination of its clients. The Web Design is beautiful, elegant, and everything they asked for! We used their existing logo and played up a watercolor theme with little accents and touched throughout the site.

Not only is the site a portfolio of previous work but an online shop for buying unique gifts, items for parties, and wedding related trinkets.

The entire site, including the blog and shop, run on a single content management system for easy updating.