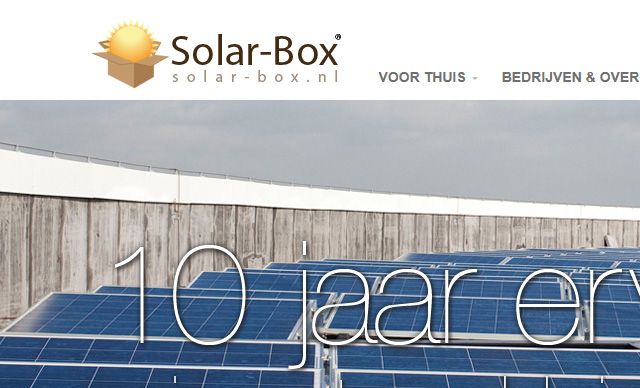 Services:
View Live Website Design: Solar-box.nl
Located in the Netherlands, Solar-Box is a fast growing solar based company that offers its expertise to clients across Europe.

We provided a complete branding package from logo design to web design and site development. We also created designs for print material and corporate vehicles.