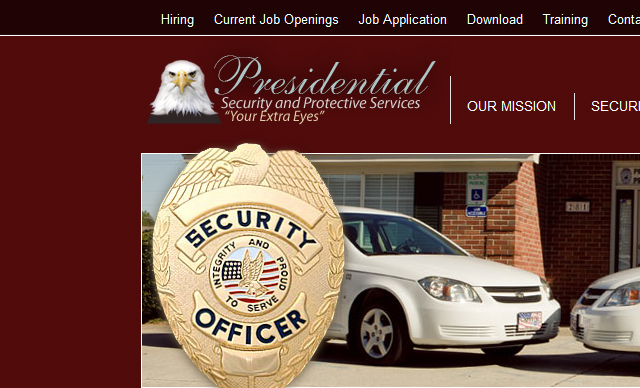 Services:
View Live Website Design: Presidentialsecurityal.com
Offering the River Region, Montgomery AL, the best in security means also having a good online image to represent yourself. That's what we did for Presidential Security!

Like most of our clients, we build them a custom web design and we set them up with a WordPress engine so content can be changes and added on the fly without ever having to call us and ask for assistance. Online job applications makes screening new employees a breeze!