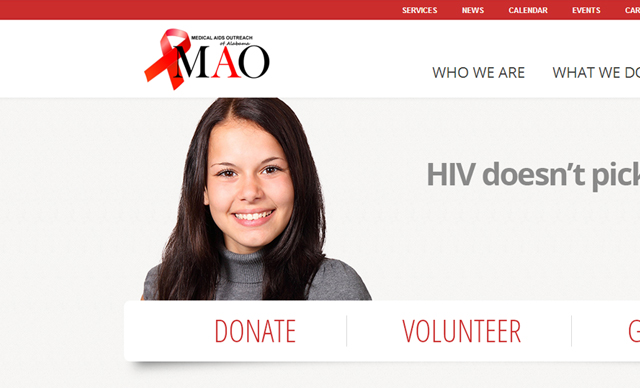 Services:
View Live Website Design: Maoi.org

Montgomery AIDS Outreach of Alabama, Inc. came to us with a simple request, to redesign their website to convey the message that HIV and AIDS is a problem everyone faces.

During the development of the new web design we were careful in the choice of colors and content used ensure the site is appealing to all audiences. Red plays a strong role in the design as it is the symbolic color for the fight against HIV/AIDS along with clean, crisp images to make a strong impact while allowing the site layout to remain simple and easy to navigate.