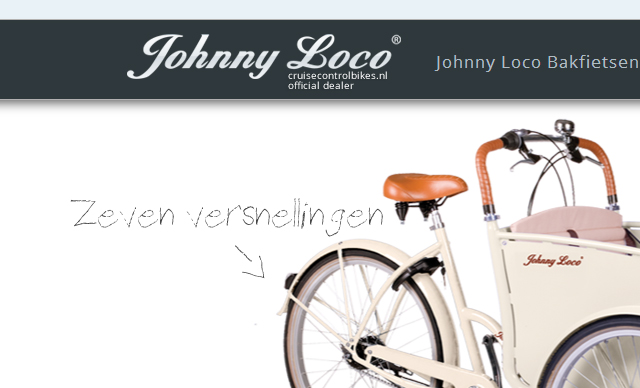 Services:
View Live Web Design: Johnnylocobakfiets.nl
Dutch cargo bicycle online store, we've designed a clean web design that displays the brand as young and modern. We used wordPress as content management system that can easily be updated by the client.

We kept it simple, but just enough details to keep visitors visually interested. Easy to update and simple to view, perfection for the client.